Read what our happy customers have to say about Recombinase Polymerase Amplification.
Whether you're a new customer purchasing from us for the first time or a returning customer, we want to hear your views on TwistDx™ and its revolutionary RPA technology to help us bring you an even better service.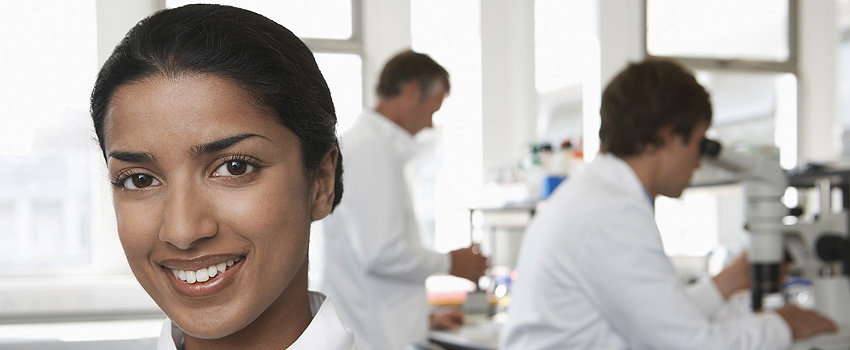 "The TwistAmp® exo RT kits are perfect for rapid detection of RNA viruses under harsh condition. Results are achieved in maximum of 15 minutes."
- A. A. Wahed, University of Göttingen, Germany
"We are extremely happy to have the opportunity to integrate the RPA technology into our research exercises and also are very fortunate to have such a great technical and after sales support from the TwistDx Ltd company."
- J. Johari, University of Malaya, Malaysia
"Our laboratory has an interest in developing new technologies for the rapid detection of pathogens. The aim is to integrate the TwistDx technology into various platforms that are being developed in our laboratory. TwistDx technology has been selected because it has the required extremely high sensitivity and ease of use. Assays in our laboratory have confirmed the TwistDx technology claims and we are extremely impressed with it."
- G. Coia, CSIRO, Australia
"I highly recommend the TwistAmp® nfo kit. This technology has the potential to revolutionize low-cost, nucleic acid-based rapid testing. The instruction manual online provides everything you need to know about designing experiments. I have also found the technical support to be outstanding."
- B. Rohrman, Rice University, USA
"I am able to achieve amplification in a much shorter time as compared to conventional PCR. The kits are easy to use, and customer service and technical support are always very helpful."
- J. Hui Soh, Institute of Bioengineering and Nanotechnology, Singapore
"We are in the initial phase of development with this RPA product, but so far results have been positive. As this is a new development, there have been many questions, but between multiple documents, with the product and on the website, and excellent tech support staff, (they actually return e-mails and call back) the experience has been great."
- G. Swenson, Nova-Tech Engineering, USA
"We have found the product to be very easy to use and have received excellent customer service and support from TwistDx. As an R&D group we tend to have lots of technical questions; TwistDx service/support has been very responsive with immediate reply to our inquiries and support of our efforts with their products."
- V. Ryan, MRI Global, USA
"Straightforward product, and the tech support was great too!"
- H. Martin, NHS Cambridge, UK
"I achieved good results with the TwistAmp® Basic. I will re-order it."
- Y. Shin, Asan Medical Centre, South Korea